Vibes For Artists
Enter your email address below and we'll send you a magic link to get started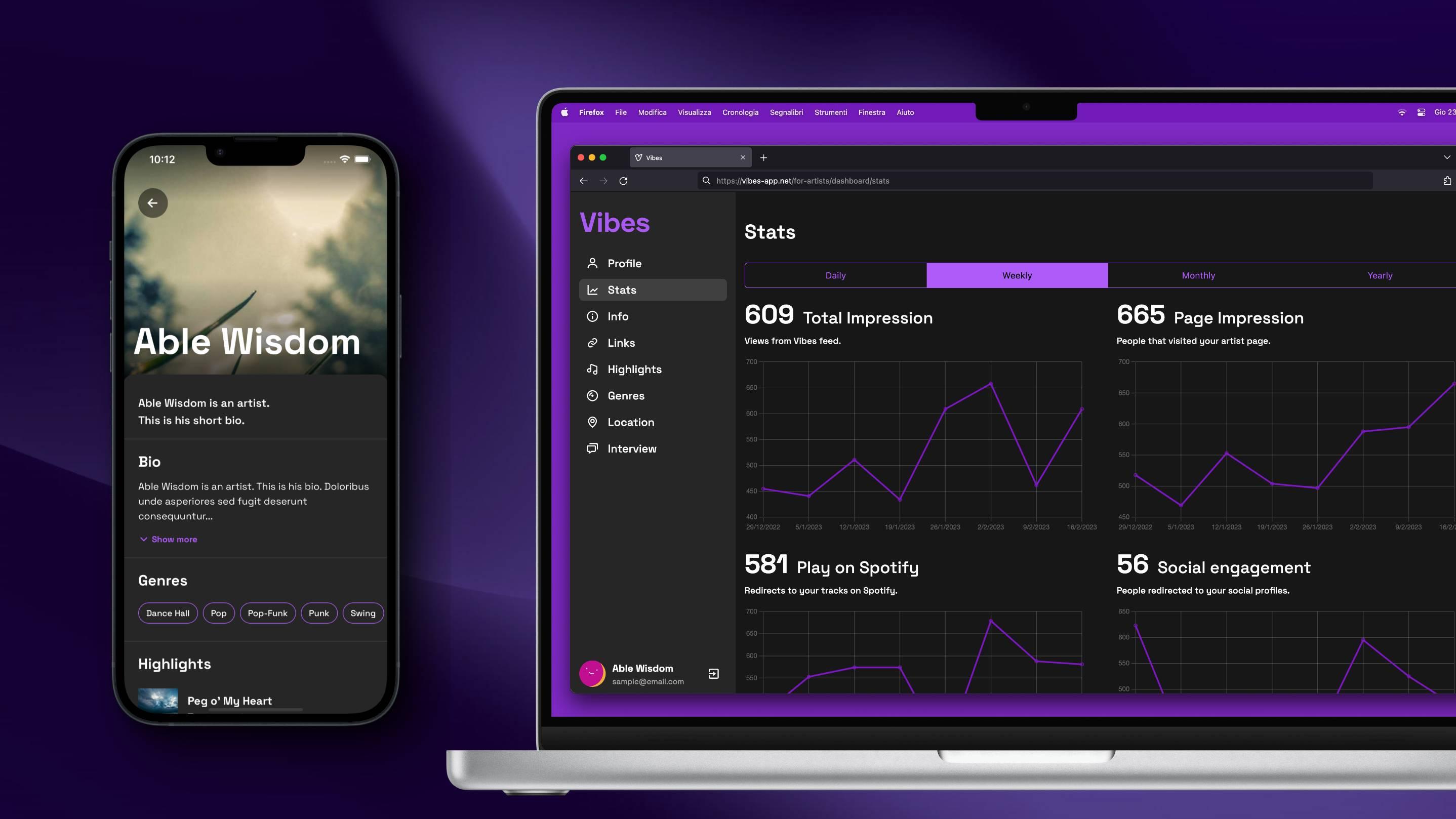 Frequently asked questions
What is Vibes For Artists?

Vibes For Artists is a platform that allows artists to share their music with the world. We help you promote your work and get discovered by new fans.
How much does it cost?

Free for 1 month. Only $2.99/month after. Cancel anytime.
How do I get started?

Enter your email address above and we'll send you a magic link to get started.
What does Vibes For Artists include?

Vibes For Artists includes a dashboard where you can create your artist page that will be visible in the app by our users, view your stats, engage with your followers.