Share the music you love with the world.
Vibes

is a social music app that helps you discover new songs and connect with people who share your musical tastes.Are you an artist? 👀
See what music your friends are jamming to.
Follow your friends and get a look at the songs they're listening to.
Discover new songs and meet new people based on your taste.
With Vibes the real power is in the people.
Find out your friends' music taste.
Learn more about the genres and sounds that your friends like. It's a great way to stay connected with the music your friends are enjoying, and it can help you to broaden your own musical horizons too.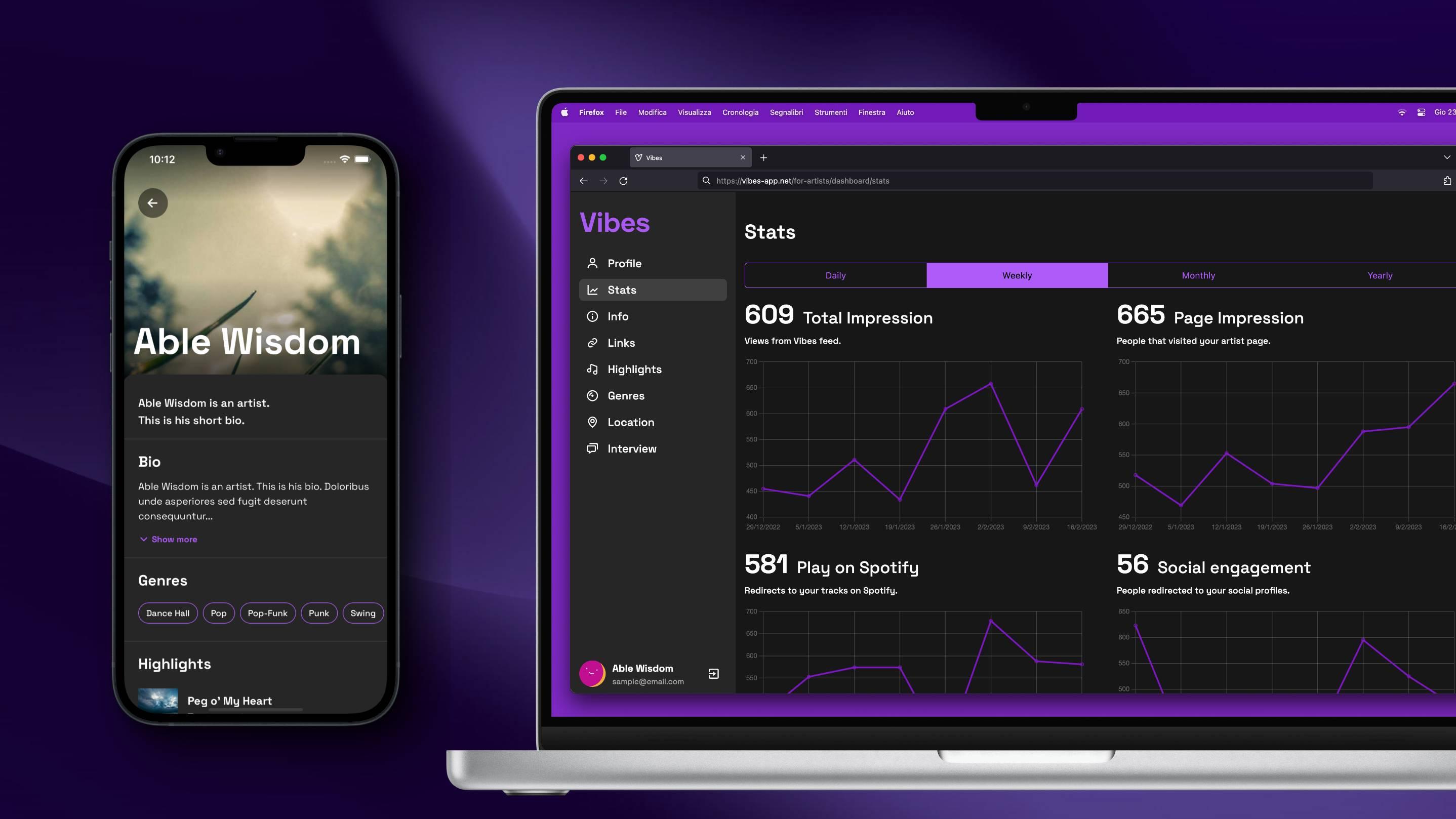 For Artists
Reach new fans and grow your audience.
Promote your work and get discovered by new fans. Track your growth with our analytics dashboard.
Free for 1 month.
Only $2.99/month after. Cancel anytime.
Go to Dashboard