Share the music you love with the world.
Vibes

is a social music app that helps you discover new songs and connect with people who share your musical tastes.Are you an artist? 👀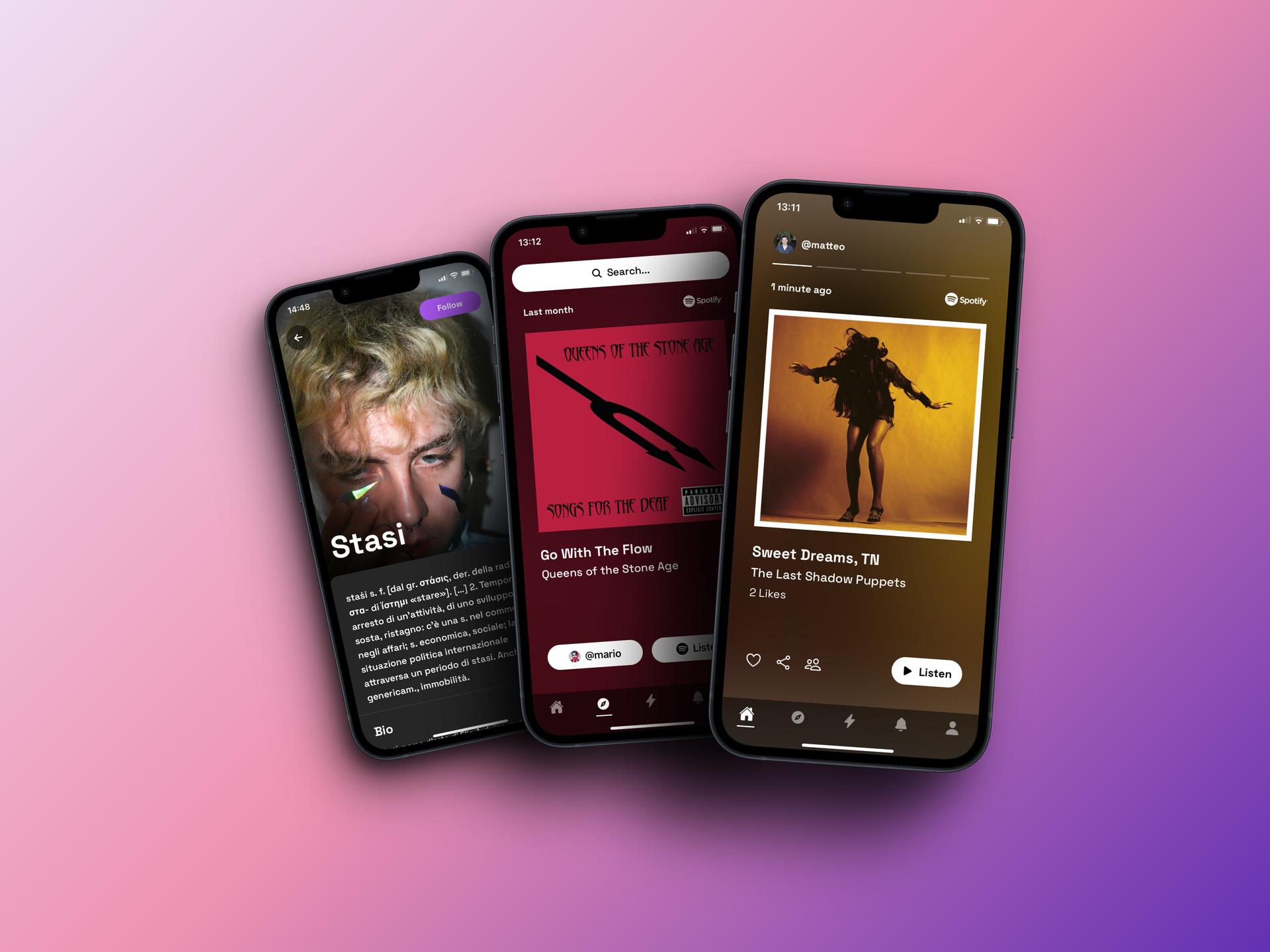 How it works
01
Login
Connect your Spotify account.
Songs you listen to on Spotify will automatically appear on your profile.
02
Discover
Find new artists, songs and meet new people based on your taste.
03
Connect
Learn more about the genres your friends like. With Vibes the real power is in the people.